Auxey-Duresses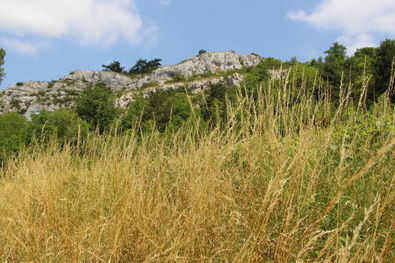 With a winemaking tradition dating back to Celtic times, Auxey-Duresses has a slightly cooler climate that leads to more austere wines than other Burgundy appellations. Its reds age well. Its whites contain gorgeous minerality, transparent in every sip.
Situated at the entrance to a valley that runs East-West from Côte de Beaune to Hautes Côtes, it has east/southeast-facing slopes with grainy and marly limestone soil where Pinot flourishes and yields all the appellation's premier crus.
North-facing slopes and eastern flanks further up the valley produce both red and whites, but no premier cru.
Red wines feature an aroma balanced between flowery and fruity. In the mouth, they are refined and supple, meaty but measured. When drunk young, wines may be stringent, but over time, the tannins soften and the wine develops musky overtones.
White wines evoke fresh almond and apple, with later notes of biscuit and gunflint. Sprightly when young, they become fuller and meatier with age.
The cooler climate lends the wines a distinctive and appealing crispness.
| | |
| --- | --- |
| Planted grapes | Pinot Noir (72%), Chardonnay (28%) |
| Production Area | Red: 241 acres, including 64 in Premier Cru |
| | White: 94 acres, including 7 in Premier Cru |
| Soil | Grainy, marly limestone |
| Wine Flavor | Red: Refined, supple, meaty, measured. |
| | White: Evokes fresh almond and apple, later notes of biscuit, gunflint. Sprightly when young. Fuller and meatier with age. |
| Age | 2-10 years |
| Best Vintages | 2011, 2010, 2009, 2005, 2003 |
| Food Pairings | Red: Delicate or white meats. Cold cuts, kebabs, pasta with herbs, grilled fish. |
| | White: Prawns and fish with spicy sauces. Also ratatouille and cooked shellfish. |