Corton & Corton Charlemagne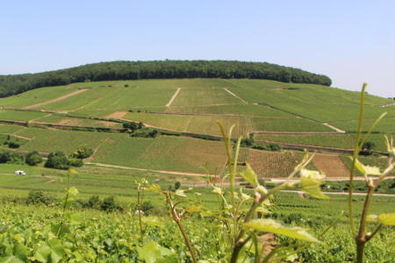 Corton and Corton-Charlemagne are two Grand Cru appellations sharing the slopes of the Corton Hill, at the Northern end of the Côte de Beaune. Corton is famous for frank, firm, and complex Pinot Noirs that reach their peak after 4-12 years of cellaring. Corton-Charlemagne is renowned for rich, powerful and concentrated Chardonnays that will keep for decades.
The two appellations span three villages — Ladoix, Aloxe-Corton and Pernand Vergelesses — and together account for one third of the Grand Cru surface area in Burgundy.
The Chardonnay vines occupy the steeper upper slopes, where the soil features light-color clayish marl on top of hard Jurassic limestone. Pinot vines lie lower, on redder, pebbly soil and a gentler slope that caters to red grapes.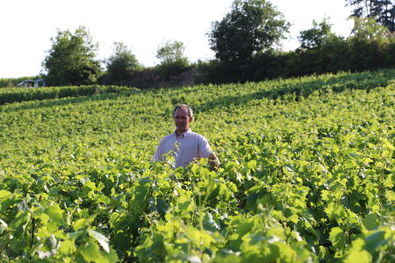 Legend says that Emperor Charlemagne owned vineyards here, back when the hill grew exclusively Pinot Noir. His wife, though, fed-up with having to wash off the red stains on his clothes, marched up to the hill and demanded the farmers dig up the vines, and replace them with white grapes!
To this day, vineyards in Corton-Charlemagne are exclusively white. A rare treat, these wines truly are fit for a king.
So thank you, Mrs. Charlemagne!
Corton:
| | |
| --- | --- |
| Planted Grapes | Pinot Noir (95%), Chardonnay and Pinot Beurot (5%) |
| Production Area | Red: 223 acres, all Grand Cru |
| | White: 3 acres, all Grand Cru |
| Soil | Limestone, marl |
| Wine Flavor | Highly complex, sensual and structural reds. Intense aromas and powerful flavors. |
| Age | 10-20 years |
| Best Vintages | 2010, 2009, 2005, 2003, 2002, 1999 |
| Food Pairings | Roast, grilled beef, fowl braised or roasted. |
Corton-Charlemagne:
| | |
| --- | --- |
| Planted Grapes | Chardonnay (100%) |
| Production Area | 128 acres, all Grand Cru |
| Soil | Limestone, marl, clay |
| Wine Flavor | Powerful and opulent, nutty, buttery and honeyed |
| Age | 10-20 years |
| Best Vintages | 2011, 2010, 2004, 2002, 2001, 2000 |
| Food Pairings | Foie gras, lobster, poultry in white sauce, blue cheese |