Côte-Rôtie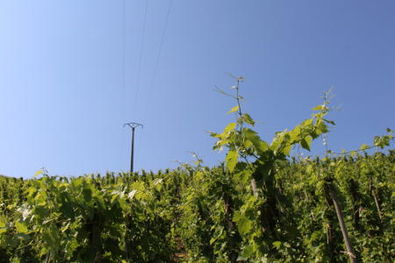 Côte-Rôtie translates as "roasted slope", and you can see why! With steep hillsides and south-facing vineyards, the grapes are bathed in brilliant sunlight — making for ripe and concentrated harvests.
Situated south of Vienne, Côte-Rôtie is the northernmost Rhône appellation and is carefully regulated. Although its area is very large, only select parcels inside the region are allowed to call themselves "Côte-Rôtie."
All Côte-Rôtie wines are red.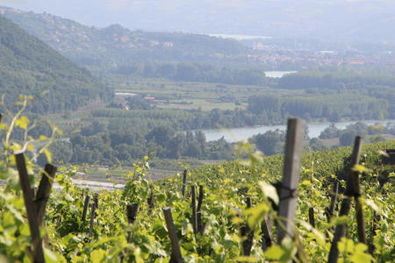 The vines average 40-100 years old, and their low yield lend the grape a concentrated and tangy taste. They're not just powerful — they're Hercules-style powerful! They strike hard and stay strong, with full body and lots of character.
There are two main styles of Côte-Rôtie. Wines from Côte Blonde tend to be fruitier, more sumptuous and approachable when younger. They tend to be Syrah mixed with Viognier grapes.
Wines from the Côte Brune are more structured, tannic, and "extracted" — capitalizing on the effect of the iron-rich soils. They are stronger and require more aging.
Flavors include black pepper, meaty bacon, plum, and leather.
| | |
| --- | --- |
| Planted Grapes | Syrah (80%), Viognier (20%) |
| Production Area | Red: 400 acres |
| | White: 100 acres |
| Soil | Granite, clay or sand |
| Wine Flavor | Full body, powerful. Green olives, raspberry, violets, and meaty bacon on the nose. Black pepper, white pepper, blueberry, blackberry, plum, and leather on the mouth. |
| Age | 8-15 years |
| Best Vintages | 2011, 2010, 2009, 2005, 2004, 2003, 1999 |
| Food Pairings | Roasted lamb, roasted duck, venison, truffles. |