Champagne Paques et Fils
Champagne Paques et Fils, unlike many of the big-name Champagne Maisons, makes "Grower Champagnes", using only the grapes grown on the Paques domaine. Paques champagnes are delightful for their distinctive terroir flavors and unforgettable smoothness.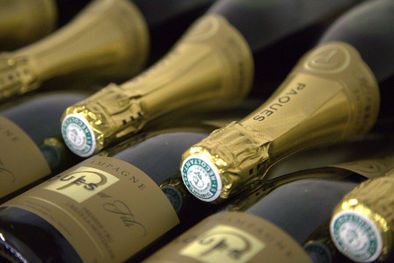 Paques' vineyards are located exclusively in premier cru appellations, all situated on a vast, chalky plateau known as the Grande Montagne de Reims — which is where most of Champagne's premiers crus originate.
Overseen by Philippe Paques, the latest winemaker in a domaine spanning four generations, the Paques domaine spans 25 acres of Pinot Noir, Pinot Meunier and Chardonnay vineyards in Rilly-La-Montagne, at the heart of the Grande Montagne de Reims. The vineyards are planted on limestone, which provides good drainage and lends Champagne its unique mineral flavors.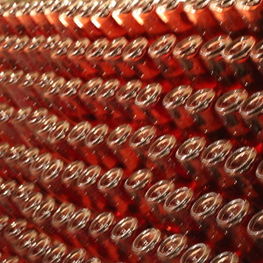 Unassuming but devoted, Paques believes in light champagnes that can be drunk any time. He feels the most important work is done in the vineyards, where he carefully prunes the vines to expose the grapes to the sun and wind.
He vinifies and ages all his champagnes for at least 3 years. The Pinot grapes give his champagne body, while the Chardonnay grapes lend more delicate aromas.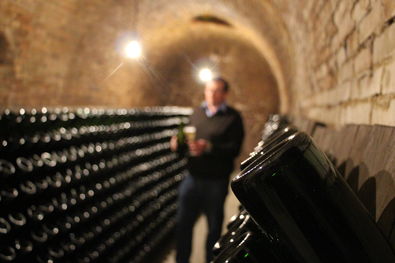 We have found Champagne Paques to consistently deliver an excellent value. In a blind taste test, most people preferred Paques champagne to the finer Maisons' champagnes! With a limited production of only 95,000 bottles a year, Champagne Paques is a rare treat — and the best finishing touch for any special occasion.
Visit Champagne Paques et Fils.