Domaine Besancenot
Successful women winemakers? Just look at Thérèse Besancenot! Heiress to six generations of winemakers, Thérèse, along with brother Dominique, took over her father's domaine in 2006, and has since been written up by the BBC, Vintages magazine, and the Globe and Mail. "Wine is a passion," says Thérèse. "It comes from the heart."
The Besancenots take pride in making their wines traditionally, vinifying each appellation separately with little to no sulfites added. All the wines are aged in 'old oak' (oak barrels that have lost some of their woodiness to previous harvests) — "to keep the flavor of the soil," says Thérèse.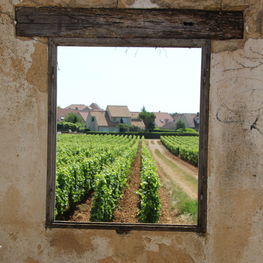 Red wine grapes (Pinot Noir) are completely de-stalked, then fermented in cement vats for 15 to 20 days. The grapes are then pressed and drained, and must (juice) aged in old-oak barrels. During aging, the wines undergo malolactic fermentation and other natural transformations that soften and stabilize them. Aging is a slow and carefully monitored process, which may last 18-24 months, depending on the years. Bottling is preceded by a light filtration.
Besancenot's 25-acre domaine spans 12 appellations, all planted in the "noble" varietals of Burgundy — Pinot Noir, Chardonnay and Aligoté. All the Beseancenot wines we import are premier cru Pinots.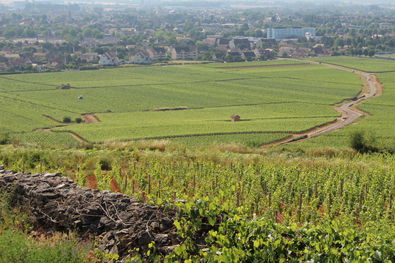 Besancenot wines have been exported throughout the world, and received much acclaim. Award-winning Canadian Wine reviewer Natalie Maclean wrote of their "lovely complexity" and "Old-World finesse".
Whether buying for now or cellaring for later, wines from Domaine Besancenot are always worth it. The domaine's long experience with Beaune terroirs and its reasonable pricing ensure that the wines will create fond memories and have long-lasting value.
Visit Domaine Besancenot.