Domaine François Merlin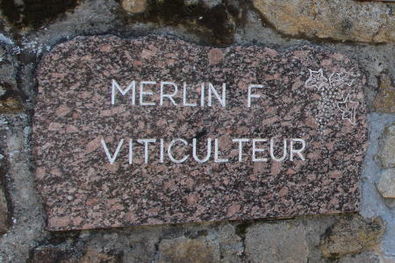 Heir not to a winemaker but to a chemical engineer, François Merlin studied agriculture and learned the work of the vines in the vineyards of René Rostaing. He planted his first vineyard — in Condrieu — in 1987, started making his own wines in 1999, and quickly became one of the "top names" in Condrieu (according to Rhône expert Livingstone-Learmonth). His son Laurent joined him in 2013.
François Merlin lavishes relentless attention to the work of the vine and for this reason prefers to keep his domaine small (less than 19-acre at present).
In the cellar, he has "tried everything": leaving or removing the stems, capping or not, and varying his use of new oak. He now favors wines with pure, dense fruit: "I don't like wood", he says, and has considerably reduced his use of new oak over the years.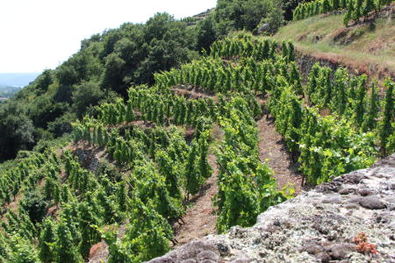 Merlin owns a number of small plots in various parts of the Condrieu appellation. His "Terroirs" cuvée is blended from the younger plots and aims for freshness and an early drinking window. It is raised in 50% aged oak and 50% steel containers.
His "Jeanraude" cuvée is a fuller and more distinctive Condrieu that can be kept a few years. It combines grapes from his "Jeanraude" plot with grapes from his oldest "Poncin" vines, both grown on blue-grey granite slopes where good drainage and heat retention concentrate rich flavors in the grapes. It is raised in 80% aged oak, 20% steel containers.
In reds too, Merlin aims for freshness and fruit over wood and thickness. He ages them in oak barrels that he carefully selects for size and toasting level.
The result? Wines that Merlin describes as fresh and frank, displaying local color without being unctuous.
At Cave to Cellar, we can't help but agree! Impressed with his attention to detail and the pure fruit taste in his wines, we've included Merlin in our producers because… sometimes, you just have to listen to your taste buds!