Saint-Joseph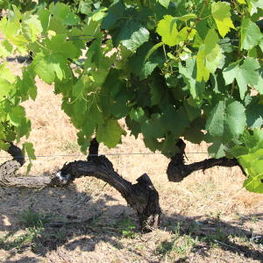 A region on the move, Saint-Joseph is quickly overtaking its rivals in the more famous sections of Northern Rhône!
Over its history, it's been known both as "Saint-Joseph" and "Vin de Mauves". While the wines can be stern and demanding, the people in this appellation are not. Every year, they host the National Comedy Festival, and laugh the day away!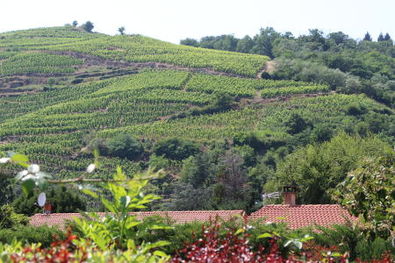 Situated on steep hillsides carved into terraces since ancient times, Saint-Joseph creates primarily strong and expressive red wines. Soil-type varies, with scattered patches of gneiss, granite, schist, and limestone. Each gives a unique flavor to the wine, and mixed skillfully, can produce an excellent result.
While predominantly home of the Syrah grape, Saint-Joseph also grows Marsanne and Roussanne grapes that go into the production of white wines. Flavors include apricot, hawthorne, and honeysuckle.
Saint-Josephs benefit from cellaring, but can often be drunk younger than other Northern Rhône wines.
| | |
| --- | --- |
| Planted Grapes | Syrah (90%), Marsanne & Roussanne (10%) |
| Production Area | Red: 2,046 acres |
| | White: 227 acres |
| Soil | Gneiss, granite, schist, and limestone patches. |
| Wine Flavor | Reds: Strong and expressive. Flavors of flint, raspberry, cassis. |
| | Whites: Grilled almond on the nose. Apricot, hawthorne, honeysuckle on the mouth. |
| Age | Reds: 4-5 years |
| | Whites: 2 years |
| Best Vintages | 2011, 2010, 2009, 2007, 2005 |
| Food Pairings | Reds: Grilled ribs and red meat when younger, white meat after aging. |
| | Whites: Pear-based desserts. |