Savigny-Lès-Beaune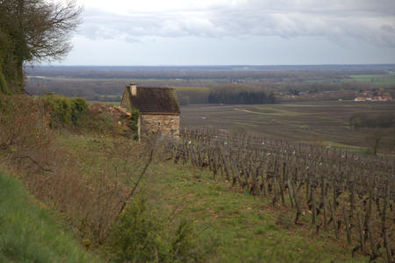 Off the beaten track, Savigny-Lès-Beaune is home to some of the best deals you'll find in French wine. Best known for table-wines that nicely complement an evening dinner, its wines tend to be light and elegant, and reach their peak in 3-5 years.
The area grows mostly red wines, which boast ample body, fruity taste, and discreet tannins.
While most of Burgundy's best appellations face East or South-East, several Savigny-Lès-Beaunes Premier Crus (including Les Rouvrettes, Les Narbantons and Les Peuillets) grow on North-facing slopes. Sandier soil combined with Northern exposure yield wines with more tannic structure and an earthier, more rustic character.
Whites have a floral bouquet, redolent of butter and brioche, with a fleshy and persistent taste and a touch of spice. Their distinctive characteristics owe to terroir as well as to the assemblage — rare in Burgundy — of Chardonnay with Pinot Blanc grapes.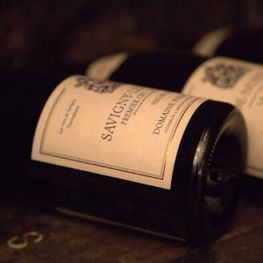 The local motto is "Théologiques, Nourissants, et Morbifuges" (theological, nourishing, and death-defying). In this spirit, the Wall-Street Journal wrote up Savigny-Lès-Beaune as the best spot to get "death-defying value" on any wine you buy.
We tend to agree.
| | |
| --- | --- |
| Planted Grapes | Pinot Noir (88%), Chardonnay & Pinot Blanc (12%) |
| Production Area | Red: 748 acres, including 327 in Premier Cru |
| | White: 102 acres, including 27 in Premier Cru |
| Soil | Limestone, sand, clay, oolitic ironstone. |
| Wine Flavor | Red: Light and elegant wine. Ample body, discreetly tannic. Elegant hint of maraschino cherry. |
| | White: Fruity with a touch of minerality. Fleshy, persistent, with a lively attack and a touch of spice. |
| Age | 4-10 years |
| Best Vintages | 2011, 2010, 2009 |
| Food Pairings | Red: Cuts of beef, foie gras, or crisp roast fowl. |
| | White: Fresh-water fish in white sauce, omelets, or scrambled eggs, goat cheese and gruyère. |