Cave to Cellar™ is a family-owned California LLC that selects and imports French wines into the United States, and sells them online to retail and wholesale customers. Cave to Cellar™ was founded to provide direct interactions between a retailer/importer and small, family winemakers in France. This creates a unique selection of high-quality wines at competitive prices.
Cave to Cellar™ selects its wines through regular, in-person tastings at the winemakers' cellars. The selection primarily reflects the taste of Cave to Cellar™'s founder and master sommelier, Eliot Dresselhaus.
Eliot developed a taste for Burgundy wines in his 30s. He started acquiring Bonnes Mares, Chambertin and others and cellaring them (along with a few fine Ports) in a cramped and unwieldy cubby at a storage lot in the San Francisco Sunset. After marrying a French woman -- some 15 years ago -- he started taking annual trips to Burgundy and the Northern Rhône, to fill his French cellar and replenish his dwindling San Francisco stock with wines he loved.
Over the years, he has expanded and refined his palate, and increased his knowledge of -- and respect for -- good winemaking.
We concentrate on four French wine regions that we know well and have been drinking for years: Champagne, Burgundy, Beaujolais and the Northern Rhône Valley. The proximity of these regions to our French home base near Mâcon allows for easy and frequent scouting and tasting expeditions.
On such expeditions, we seek out small or undiscovered winemakers, rising stars from good appellations that have affordable prices. These winemakers have all been highly recommended by wine-loving friends or relatives, or by other winemakers we already work with.
We are the exclusive US importer for many; some are known in France, but not the United States; others are barely known or just starting to make their mark; most are still under the radar.
All are small family businesses that emphasize quality over quantity. And all are strongly attached to their terroirs.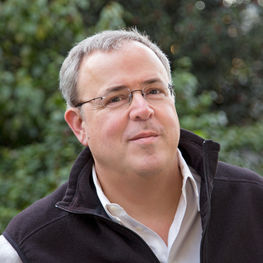 Eliot Dresselhaus
Founder, President, Chief Sommelier, IT
A Silicon Valley high-techer and avid French wine lover, Eliot visits Burgundy yearly, to catch up with family and spend a well-earned vacation with his wife (Françoise) and their son. Eliot came to love the wines he tasted during his vacations in France, and was dismayed to find that many were not readily available in San Francisco! After speaking with his sister (Marianne), Eliot decided to pursue his vision of creating a business to import and sell his favorite French wines at reasonable prices.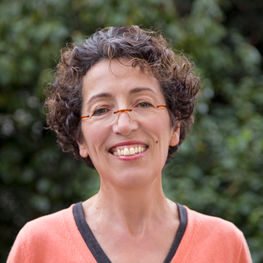 Françoise Chanut
Founder, Chief of Communications
Born to a long line of winemakers from the Mâcon area, Françoise grew up drinking the family's everyday Mâcon-Village and the occasional Chiroubles or Gigondas her grandfather favored for family gatherings. Her wine education went on a long hiatus during her graduate education in the United States, and only resumed in earnest after she started accompanying Eliot on wine-tasting forays in Burgundy and the Rhône Valley. She has developed a distinct fondness for Burgundy Whites and Rhône Reds, and is happy to contribute her language skills and personal connections for the success of Eliot's venture.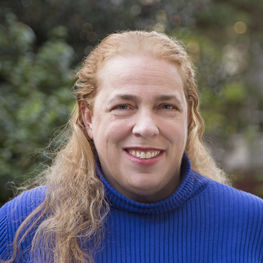 Marianne Cooper
Founder, Chief of Operations
Throughout her childhood, Marianne traveled the world, spending time everywhere from Brazil to Israel to Japan. Her travels granted her a life-long appreciation of other cultures, traditions, foods and drinks. For this reason, Marianne encouraged her brother, Eliot, to begin Cave to Cellar™ and share Françoise's heritage with their friends in the Bay Area. With many skills and talents at coordination, organization, and general operations, Marianne was able to realize Eliot's dream and turn it into the business you see today.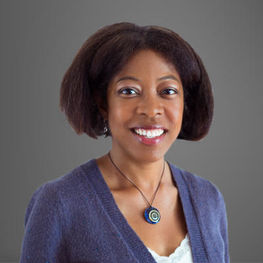 Deborah Adeyanju
Expert
Deborah Adeyanju holds the WSET's prestigious Advanced Certificate in Wines and Spirits and is close to completing the WSET's Diploma program. Her experience includes working with JJ Buckley Fine Wines and Vinfolio, two of the largest online retail sites for collectors. A wine expert and fluent French speaker, Deborah currently works with Johnston & Alves to discover and define each brand's unique story. She is a published writer as well as a Content Strategist and Social Media Manager. If she couldn't spend it drinking wine, her ideal day would involve writing articles and blog posts for a client's business or product. Her wine obsessions are red Burgundy and German riesling.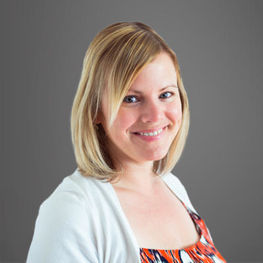 Cheryl Bringuez
Expert
A project manager by day, wine blogger for Grapedeals.com the rest of the time, Cheryl is always on the lookout for "Tuesday Night" wines. What is a Tuesday Night wine? It is one of those bottles you can open on a random Tuesday and not feel guilty about not saving the bottle for a special occasion. Cheryl has gained most of her wine knowledge in the most fun way possible -- by attending wine tastings and seminars. She particularly enjoys the wines of Champagne, especially on a Tuesday night.
Colin Talcroft
Expert
Colin Talcroft is a former cellar master of the Tokyo Wine Society, one of Japan's oldest blind wine tasting groups. He wrote a monthly wine column for Tokyo's Mainichi Daily News in the 1990s. Talcroft was the creator and publisher of Tokyo Wine News, Japan's only English-language wine monthly while it was running. Alongside Nikkei News, Bloomberg Business News, the Tokyo Food Page, Citibank services, and others, Tokyo Wine News was chosen by Nokia Japan and NTT DoCoMo to be a front page choice on the latter's iMode service, one of the world's first mobile phone-based news, information, and entertainment services. Today, Talcroft lives in Santa Rosa, California, where he makes wine from grapes grown in a small backyard vineyard. He writes about wine and does wine consulting on a freelance basis.