Cornas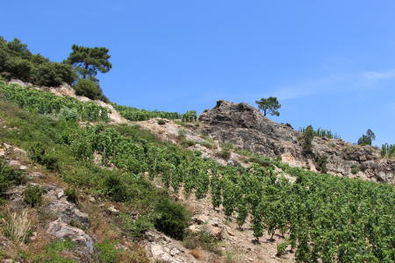 Exclusively the domain of the Syrah grape, "Cornas" is Celtic for "burnt-earth". It features a landscape of abrupt, south-facing slopes that form a natural protection from cold river-winds, and creates dark, rich, licorice-flavored wines.
The majority of the vineyards are terraced for stability and to make viticulture possible, and much of the work is of necessity done by hand. The granite retains heat and provides rapid drainage and low fertility, which forces the vines to form deep, strong root systems.
This makes Cornas reds some of the most robust in Rhône. The terroir heightens their strength, giving the wines a dark, almost black color and a sharp taste. Forget Hercules — Cornas wines have the strength and power of Titans.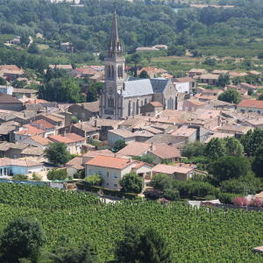 Aging is vital.
Cornas wines require at least 3 years in the cellar to be approachable. But they taste best after 5-10 years, when they develop a lovely and strong bouquet and perfect balance in flavor.
With intense flavors of dark fruits, spice, and licorice, these red wines perfectly pair with game and other strong meats.
| | |
| --- | --- |
| Planted Grapes | Syrah (100%) |
| Production Area | 235 acres |
| Soil | Granite |
| Wine Flavor | Powerful and rich, intense flavors of dark fruits, spice, and licorice. |
| Age | Approachable after 3 years. Best after 5-10 years or more. |
| Best Vintages | 2011, 2010, 2009, 2005, 2004 |
| Food Pairings | When young: Grilled or roasted red meats. After aging: Game, turkey, truffles. |