Domaine Pierre Morey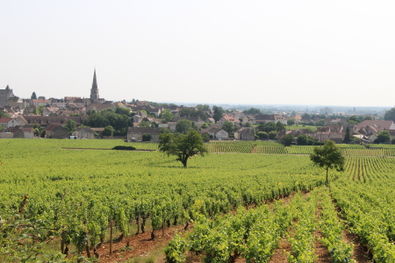 Best known as the acclaimed winemaker of Domaine Leflaive, Pierre Morey now runs his own domaine with his daughter, Anne, as well as a négociant house called Maison Morey-Blanc, which he founded in 1992. Combining winegrower and négociant activities allows him to continue applying his considerable winemaking flair to an impressive array of premiers crus and grands crus, including Corton, Montrachet and Meursault.
Pierre Morey began making wine with his father when he was only 10 years old and took over from his father in the 1970's. Along with the family vineyards, he inherited his father's sharecropping contracts, notably with the Domaine des Comtes Lafon, which held vineyards in some of the best Meursault climats (Perrières, Genevrières, Charmes). These vineyards being eventually reclaimed by Comtes Lafon in the 1980's, Pierre Morey struck up a relationship with Domaine Leflaive, a large domaine in Puligny-Montrachet with a reputation for fine white Burgundies, and became its general manager from 1988 until 2008. There, he honed his skills as a white Burgundy maker.
At the same time, Pierre Morey continued running his family domaine, complementing its wine list with prestigious local appellations he gained access to as a négociant-éleveur (wine merchant and maturer). The latter are sold under the Maison Morey-Blanc label.
Domaine Pierre Morey holds 27 acres of vineyards located mainly in Meursault, with additional parcels in Monthelie, Pommard and Puligny-Montrachet. Pierre Morey adopted organic practices in the vineyard in 1992, and converted his domaine to biodynamics in 1997. Biodynamics combines natural approaches to fertilization and pest management with reliance on the astral calendar for various interventions.
Grapes are harvested by hand and crushed before pressing. Fermentation relies solely on resident yeast strains carried on the grapes. Morey uses regular lees stirrings until around Christmas time, and then raises the wines in 30% new oak casks, letting them age for several months.
Pierre Morey considers 2010 to be "one of the great all-time vintages for whites." The wines from that year will "age gracefully because the small berries yielded little juice and superb concentration." (Antonio Galloni, eRobertParker.com #202)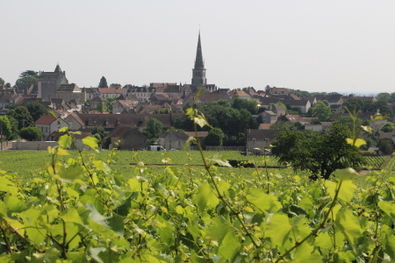 Cave to Cellar™ offers two 2010 wines made by Pierre Morey: the 2010 Meursault from Domaine Pierre Morey, and the 2010 Meursault Premier Cru Genevrieres from Maison Morey-Blanc.
Visit Domaine Pierre Morey.
Learn more about Maison Morey-Blanc.