Maison Morey-Blanc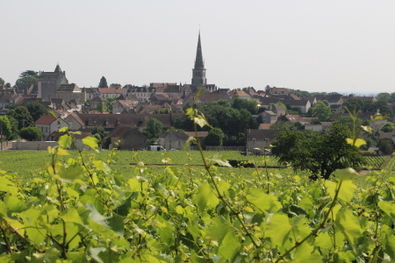 Best known as the acclaimed winemaker of Domaine Leflaive, Pierre Morey founded Maison Morey-Blanc in 1992, to add prestigious appellations to the wine list of his own domaine, Domaine Pierre Morey. He now runs both his négoce and domaine with daughter Anne Morey. Combining winegrower and négociant activities allows him to continue applying his considerable winemaking flair to an impressive array of premiers crus and grands crus, including Corton, Montrachet and Meursault.
Pierre Morey honed his winegrower and winemaker skills on some of the most prestigious vineyards of the central Côte d'Or. He was a sharecropper for some 15 years for, among others, Domaine des Comtes Lafon, which held vineyards in some of the best Meursault climats (Perrières, Genevrières, Charmes). In the late 1980's, he became general manager for Domaine Leflaive, a famous domaine known for its grands crus Montrachet; he held this post until 2008.
At the same time, Pierre Morey continued running his family domaine in Meursault. As his sharecropping agreement with Lafon ended, he sought to complement his domaine's wine list by starting a négociant-éleveur (wine merchant and maturer) business. Maison Morey-Blanc (named after his spouse's maiden name) was founded in 1992.
Maison Morey-Blanc purchases grapes or musts from carefully chosen winegrowers whose methods meet Pierre Morey's standards for quality and respect of the environment. Vinification takes place at Domaine Pierre Morey, according to Morey's personal style and experience. Appellations bottled under the Morey-Blanc label include Montrachet and Corton grands crus, as well as Meursault, Volnay and Aloxe-Corton premiers crus.
Learn more about Pierre Morey.
Visit Maison Morey-Blanc.