Domaine Thibert Père et Fils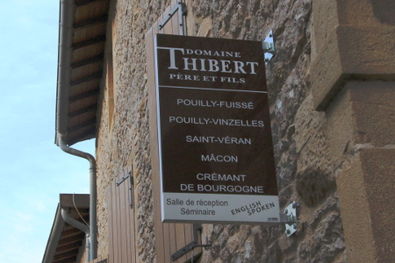 With 7 medals and 3 distinctions, it's no wonder that Domaine Thibert, currently run by brother and sister Christophe and Sandrine, was described by Neal Martin (of eRobertParker.com) as "a treasure trove of… outstanding wines" and "one of the few Maconnais producers to really nail the idea of 'selection parcellaire'". (eRobertParker.com
208, Aug 2013)
"Sélection parcellaire", the practice of vinifying separately plots with distinctive geological properties, has led the Thiberts to identify locations ("climats") worthy of separate bottling in pretty much all the appellations their domaine covers (including Saint-Véran, Pouilly-Fuissé and Pouilly-Vinzelles, as well as lesser known Mâcon appellations.) The bottles bear the name of the appellation followed by the climat of origin (for instance, Saint-Véran "Bois de Fées").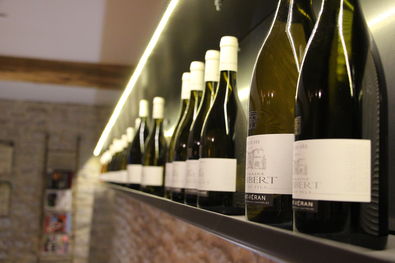 Ultimately, the release of high-quality "sélections parcellaires" will help bring "Premier Cru" status to some of these climats, something the Thiberts and other local winemakers are eagerly awaiting. (There are currently no "Premiers Crus" in the appellations of Southern Burgundy.) In the meantime, it offers a very enjoyable — and still affordable — opportunity to explore the subtleties of the Southern Burgundy terroirs, subtleties the Thiberts reveal with uncanny mastery.
While there are many entry-level wines with simpler tastes, such as the Saint-Véran and the Macon-Fuissé Bois de la Croix, Neal Martin advises that "those seeking more intellect should head straight for the Pouilly-Fuissé bottlings that are often imbued with immense complexity and nuance". The Pouilly-Fuissé Les Vignes Blanches, in particular, has won three medals from the Decanter World Wine Awards.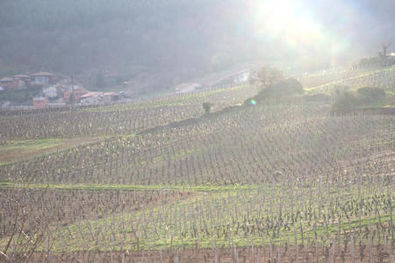 At every step of their winemaking, the Thiberts seek to preserve and enhance their terroirs. They adhere to an organic or sustainable approach in the vineyards, age their wines in mostly old-oak barrels, keeping new-oak to 10-15% only, and keep filtration to a minimum prior to bottling. The wines are sold to different markets under either the "Domaine Thibert" or "Domaine Parisse" label.
With a small production and much of the work done by hand, Domaine Thibert shows off the best of Southern Burgundy with flashy but affordable wines. We've found it a perfect balance of opulence, purity, and minerality.
Visit Domaine Thibert Père et Fils.
All quotes by Neal Martin are taken, with permission, from Robert Parker's website. eRobertParker.com #208, Aug 2013.