Domaine du Tunnel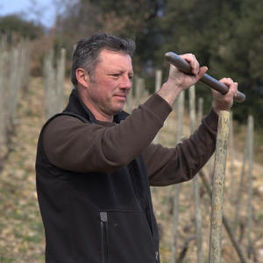 A rising star in Rhône wines, Stéphane Robert of Domaine du Tunnel may be soft-spoken, but his wines shout excellence. Although he only began his domaine in 1994, he has already won numerous awards and has been written up in prestigious wine-connoisseur magazines such as Wine Spectator, Wine Advocate, Decanter, etc.
After training at Domaine Jean-Louis Grippat, a domaine known for its Saint-Josephs, Stéphane Robert and his wife, Sandrine, purchased their own domaine, which spans Saint-Joseph, Saint-Péray, and Cornas. They named it "du Tunnel", after the 500-foot stone tunnel that runs beneath the land.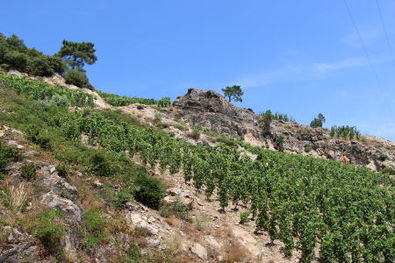 Work in the vineyards is done by hand, with occasional help from a horse and a winch. Harvests are carefully hand-sorted for quality, then taken for vinification.
Nearly all Robert's wines — red and white — are vinified in stainless steel vats, then raised for 14-month in oak barrels. Interventions are kept to a minimum during vinification, to better express the characteristic intensity and fruit of the vines.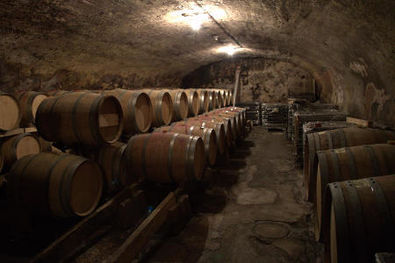 Robert's vinification of Cornas is unique, and includes keeping the stems on 10-50% of the grapes (instead of completely destemming), before subjecting the grapes to fermentation and punch-downs.
According to Decanter Magazine, thanks to Robert's process, "no Cornas seemed to evoke the undergrowth and wild plants up on the hill better than this one".
We first met Stéphane Robert at the wine fair in Chavannay in December 2012 — little did we know his wines are quietly becoming a reference for their appellations! Robert's wines are strong and full-bodied, good for long cellaring. And their stunning complexity literally took our breath away.