Domaine du Monteillet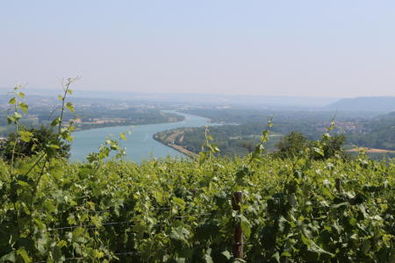 Since he took over Domaine du Monteillet from his father, 20 years ago, Stéphane Montez has won at least 5 gold medals from international competitions and 2 Wine of the Year Awards. Robert Parker describes Montez as "one of my favorite young wine growers in the Northern Rhône" (Robert Parker, Wine Advocate #204, Dec 2012). The Sommelier International Wine Competition judges agree, saying he's "a one-stop shop for all your Rhône needs!"
With a 57-acre domaine spanning Condrieu, Saint Joseph, and Côte-Rôtie, Stéphane Montez's success comes from a combination of hard work, experience, an intimate knowledge of his terroirs, and modern improvements of the classic winemaking process.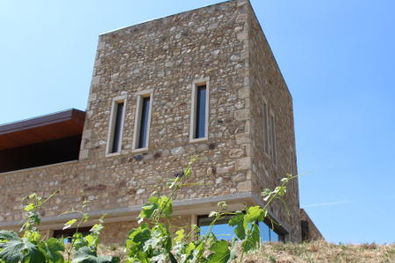 To concentrate flavor in his grapes, Montez grasses 70% of the vine rows and rotates the grapes to maximize sun exposure. He places younger vines on terraces, so that the sun reflects off of the stones and shines back up onto the grapes.
For red wines, Montez destalks the grapes and allows fermentation to proceed for 3-4 weeks at low temperature (23-30°C) with no added yeast. He uses le pigeage (punch-down) to extract more tannins from the skins, then ages the wines for 1-3 years in barrels.
For white wines, Montez ferments at an even lower temperature to preserve the flower, fruit, and minerality of the grapes, then raises the wine for 9 months, with weekly lees stirring.
All wines are aged in a special kind of barrel called a demi-muid — a 580-liter oak cask, which, Montez argues, makes his wines less dry than the traditional, smaller casks. A mixture of new and old oak is used for aging.
Visit Domaine du Monteillet.